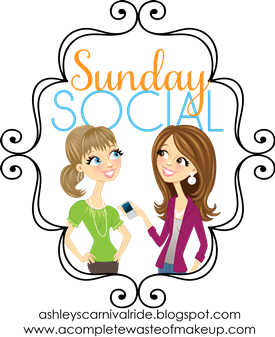 1. What is your ideal way to relax?
I just went to a yoga class this morning after not having gone for a long while, and I decided that that is my favorite way to relax. So I'm going to start going more!
2. Where is your favorite place to be?
I love being home with my family in Sam Diego. I also love being with my husband's family in DC. Or anywhere that Andrew is, for that matter. Except Afghanistan. I don't think I'd like to be with him when he has to go there. But everywhere else he goes, I'm happy to be there, too.
3. Who do you consider your biggest role model?
Both of my parents set really great examples for me, so I'll say they both are my biggest role models. I also had some excellent teachers who also helped me to become who I am today, personally and professionally.
4. What does your life look like in 3 years?
I don't know what it actually will look like, but I hope to be living somewhere closer to the West Coast, with a little family and a happy, healthy home.
5. If you could go back and change one decision, what would it be?
There is nothing major that I would change. But as far as minor things, I wish I would have gone to the UCLA/USC game my senior year, instead of staying at home because I didn't feel well. It ended up being a great game and UCLA won - so it would have been worth sucking it up and watching from the stands instead of on the couch, by myself, at the sorority house.
6. What is your biggest accomplishment in life so far?
Running a half-marathon. And making it through multiple deployments without losing my mind.